How do I view which students have uploaded work?
From your menu select Classes. You can search for the class using the filters, and select the class you want to view uploaded work for.
For each class you'll be able to view a calendar of which students uploaded work each day.

A red cross indicates that there is no uploaded work for that student, and a green tick indicates that there is work uploaded.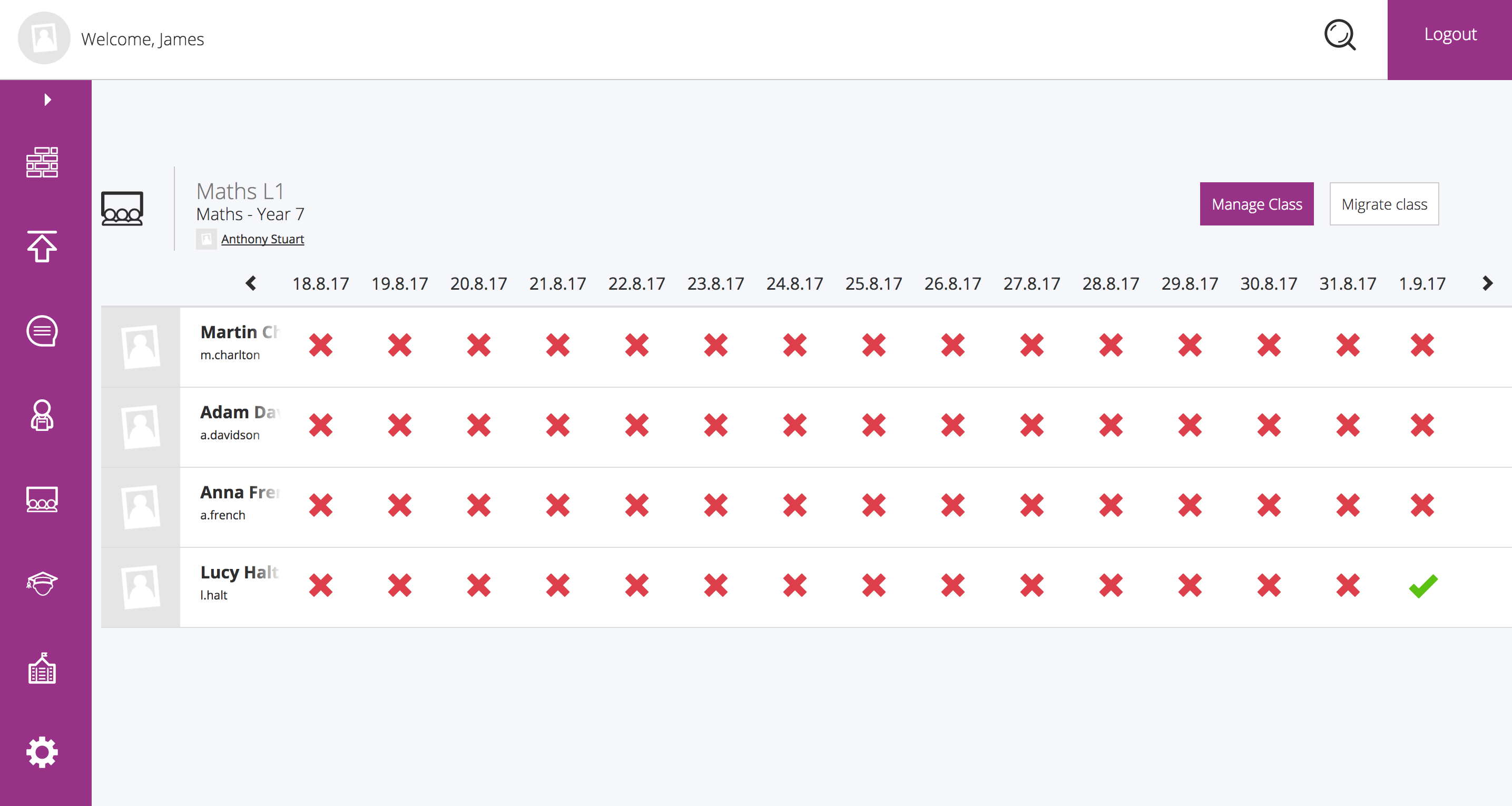 You can click on the green tick to see what work was uploaded. Clicking on the title will take you to view that piece of work.