From your menu, select Classes and then select the class you wish to provide access to. Click the Manage Class button on the top right.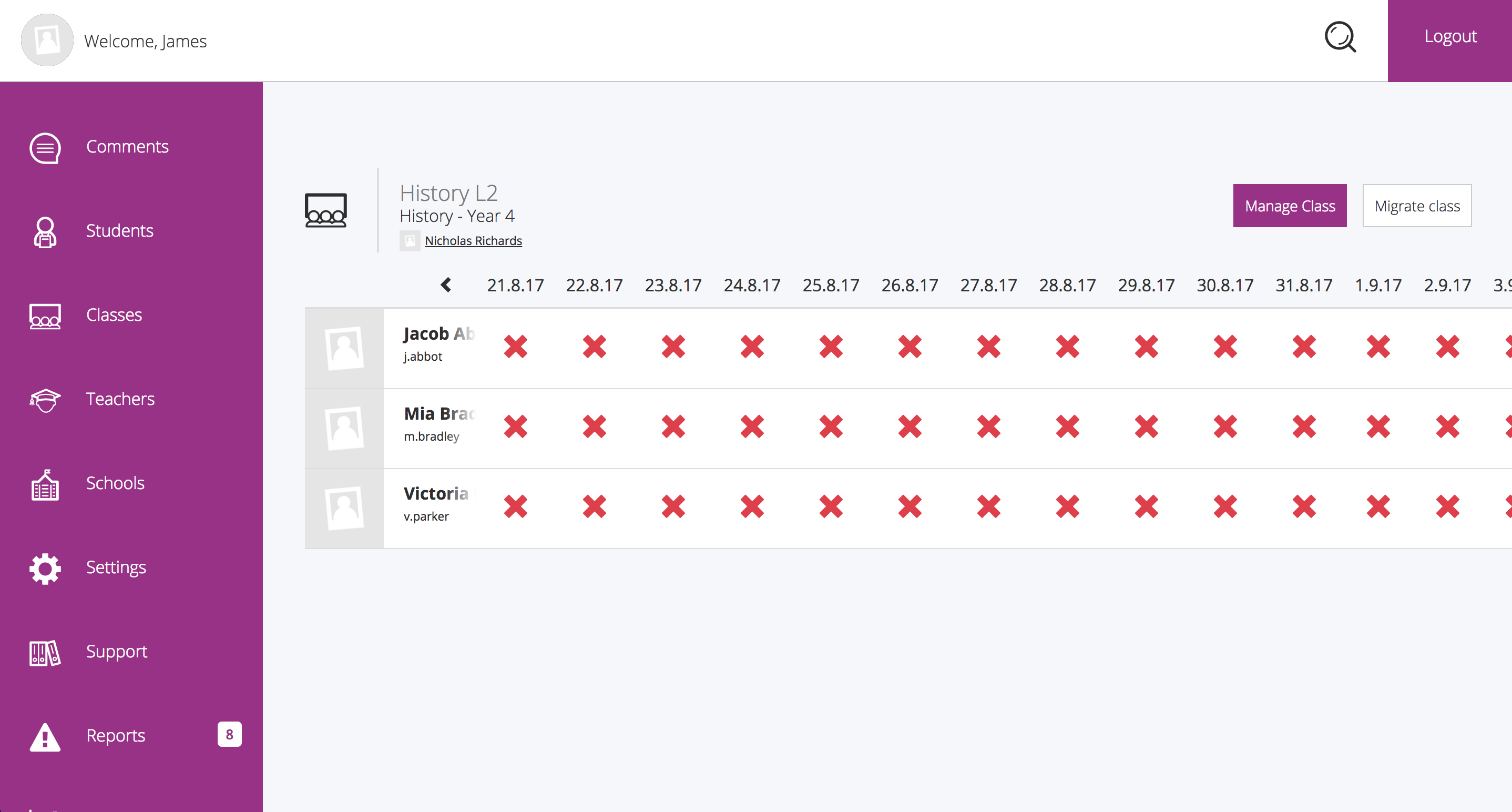 To the right you'll see the option to Add Teacher. Click this and then type in the name of the teacher you wish to add as a support teacher. Select their name from the dropdown and then click Add.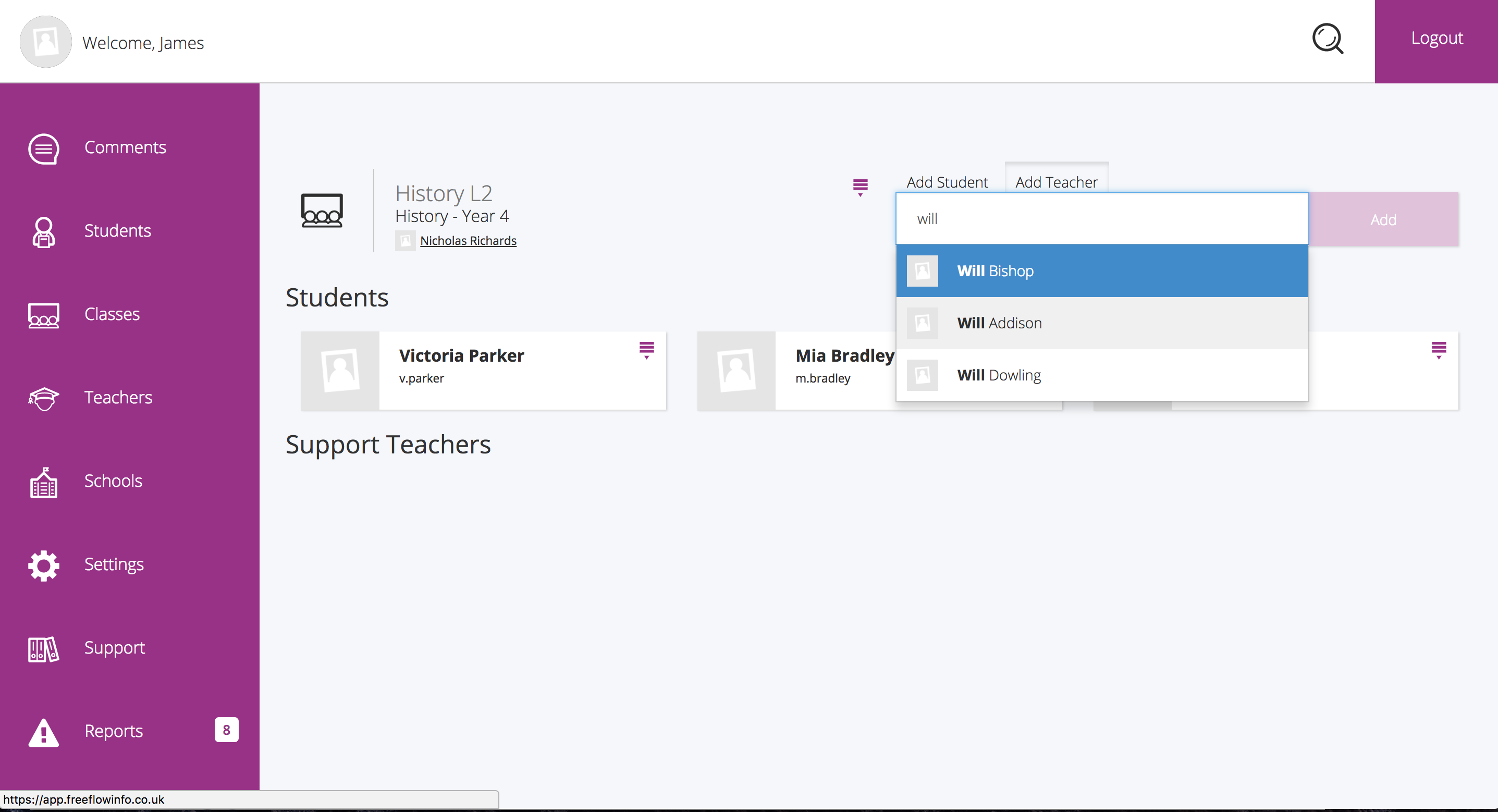 When the page reloads, you should now be able to see the teacher listed below the Support Teachers heading.