To export all of your work that you've marked as your 'favourite', go to your dashboard by selecting Dashboard within the menu and select 'Export your favourite work'.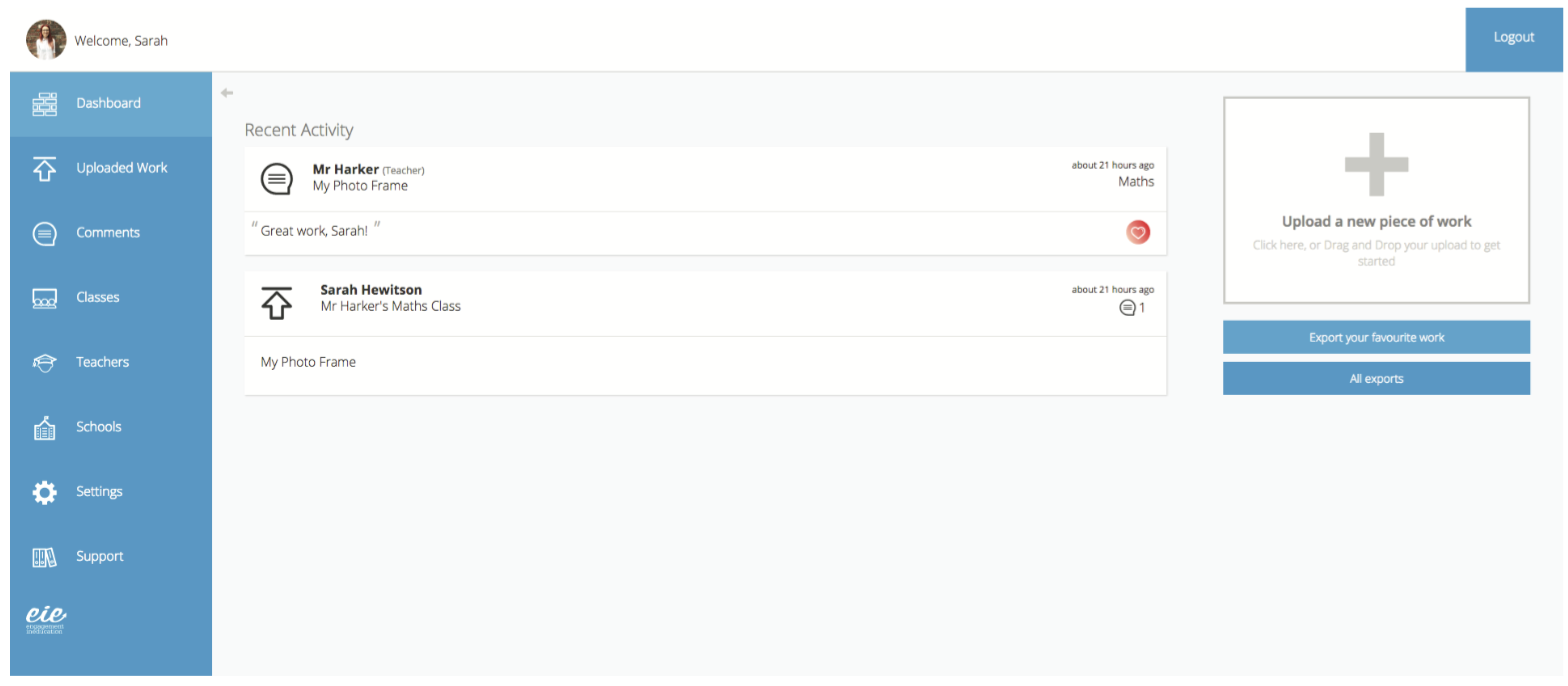 This will then open the 'Export your favourite work' dialogue box. From here, choose your Date Range and select Export. From here, you can also select if you'd like to receive an email when your export is ready.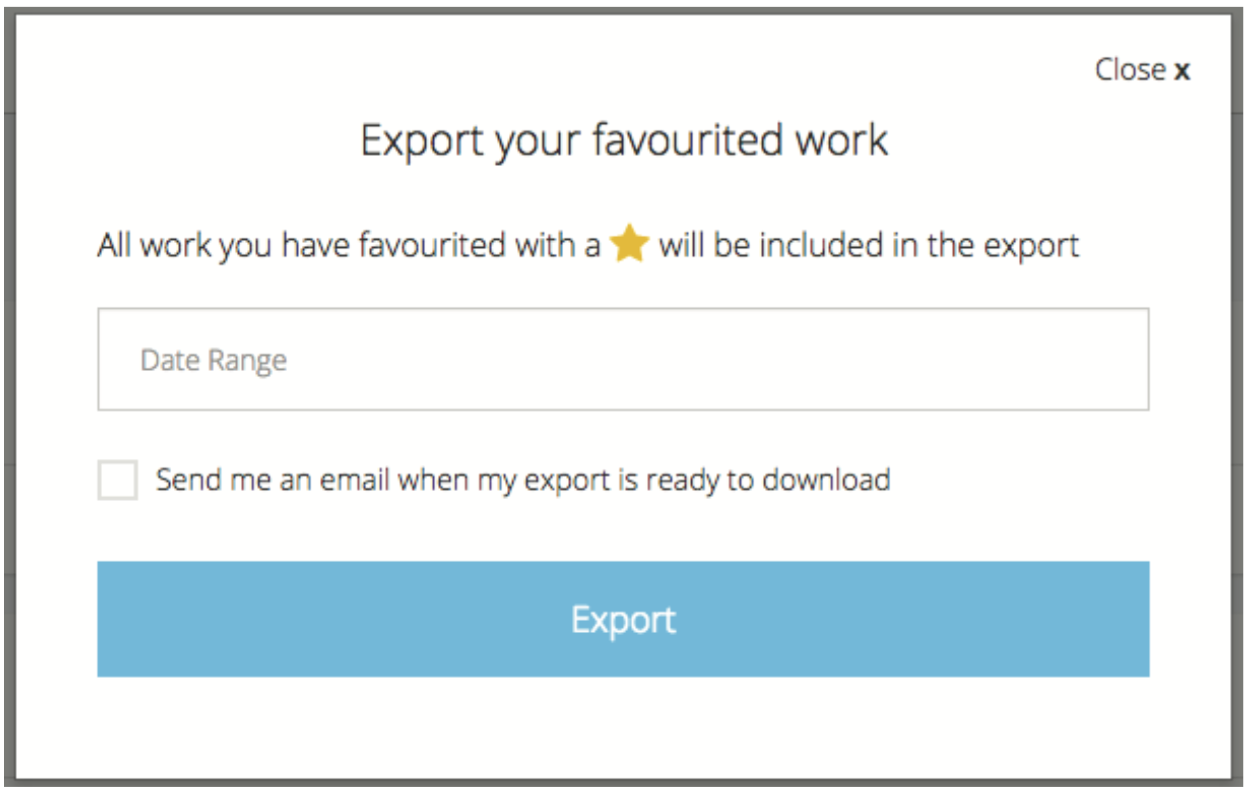 Once exported, the download will be stored within Exports which can be accessed by selecting the 'All exports' button from the Dashboard. Within here, your export will be marked as Queued and then, once processed, changed to Complete.
Once your export is marked as Complete, you can download it by selecting the icon and then the Download button. This will then download your work as a .zip file.