Once you have uploaded a piece of work, you can edit the following details:
• Title
• Description
• Tags
• Whether or not it's an assessed piece of work
To do this, select the piece of Uploaded Work that you'd like to edit and select the actions button. This will bring up the following Actions window. From here, you can go on to Edit Work or Delete what you have uploaded.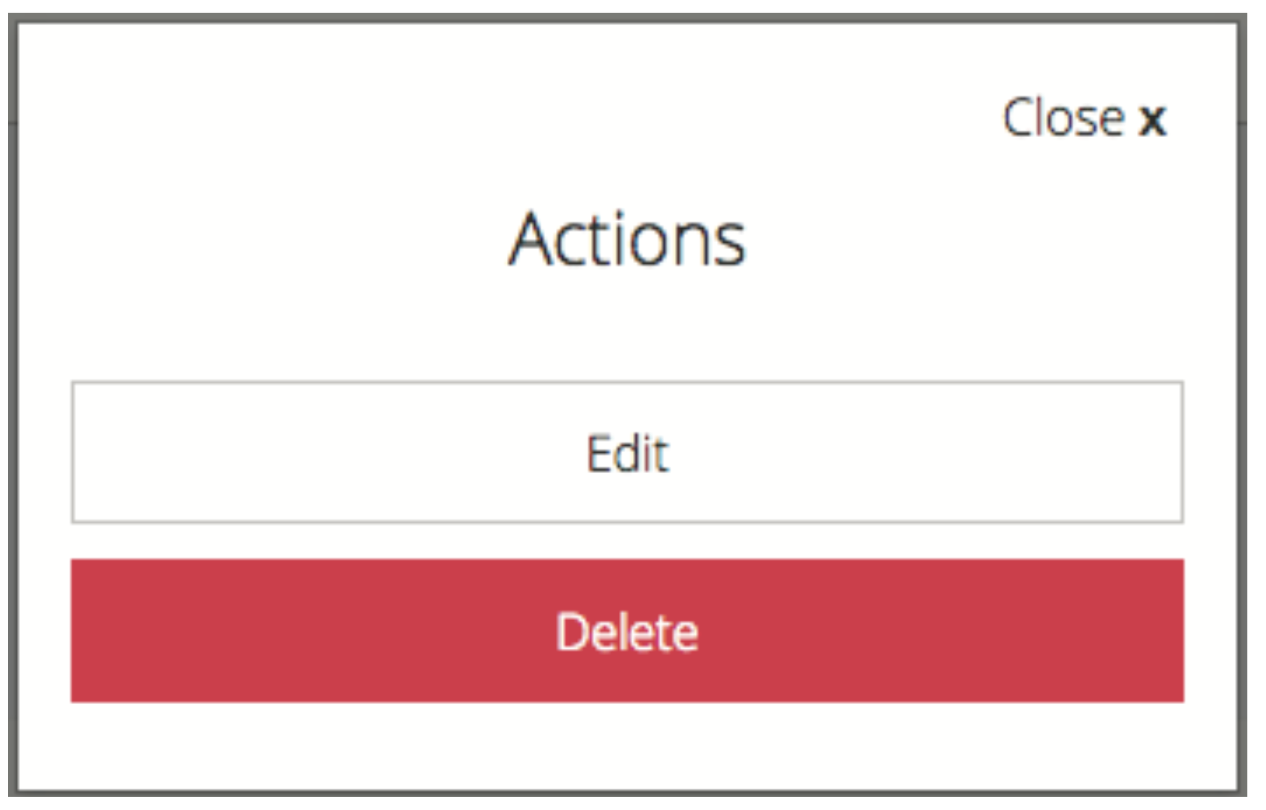 Once you've selected Edit, you will be taken to Edit Work where you can change the Title and Description of your work, add or remove any relevant hashtags and mark the work as assessed where appropriate.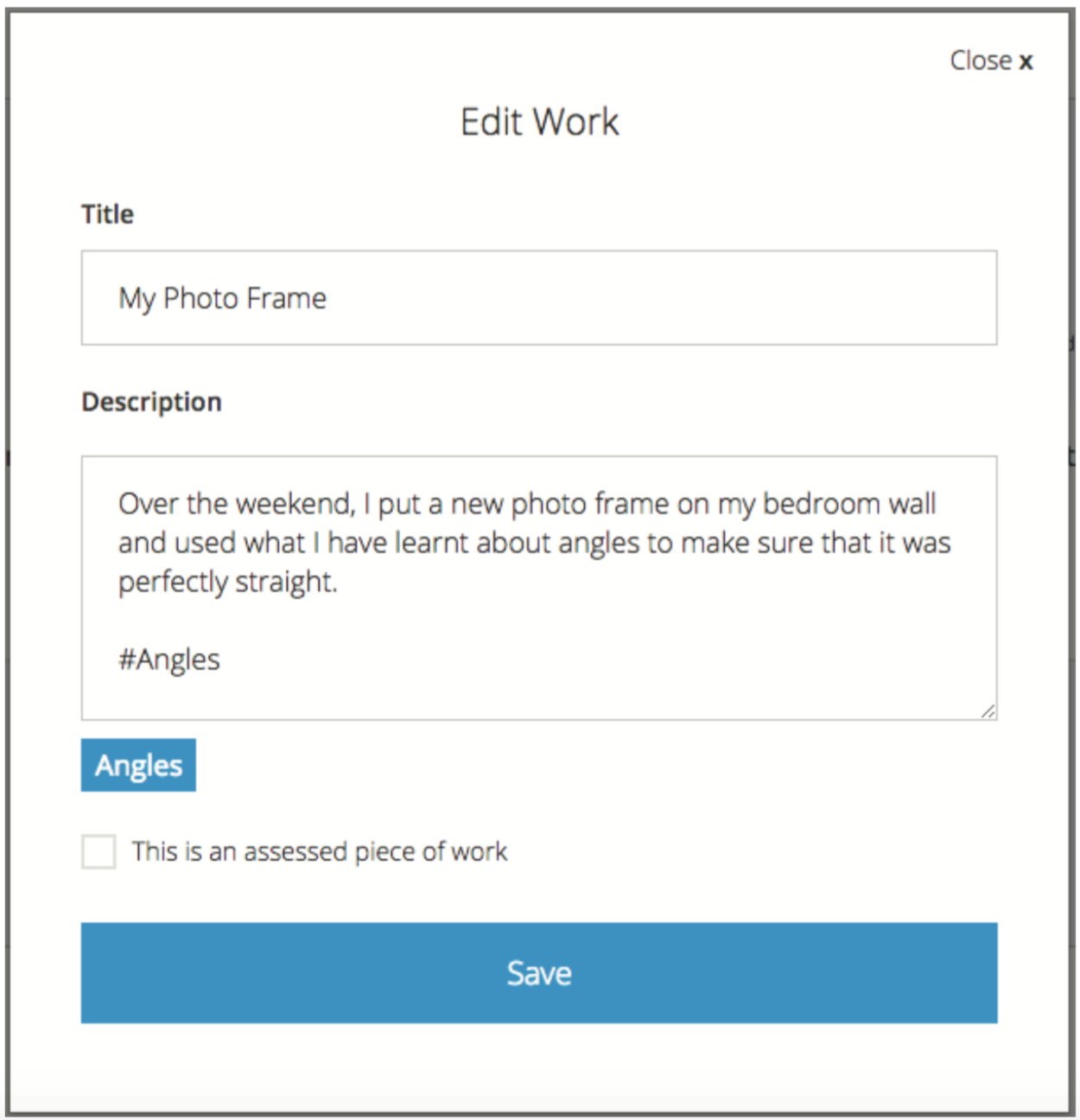 After you have made your changes, simply select Save and your work will be updated.