In order to upload files relating to more than one pupil/student or a whole class, firstly, from your dashboard, click the 'Upload a new piece of work'. You will be presented with the upload box.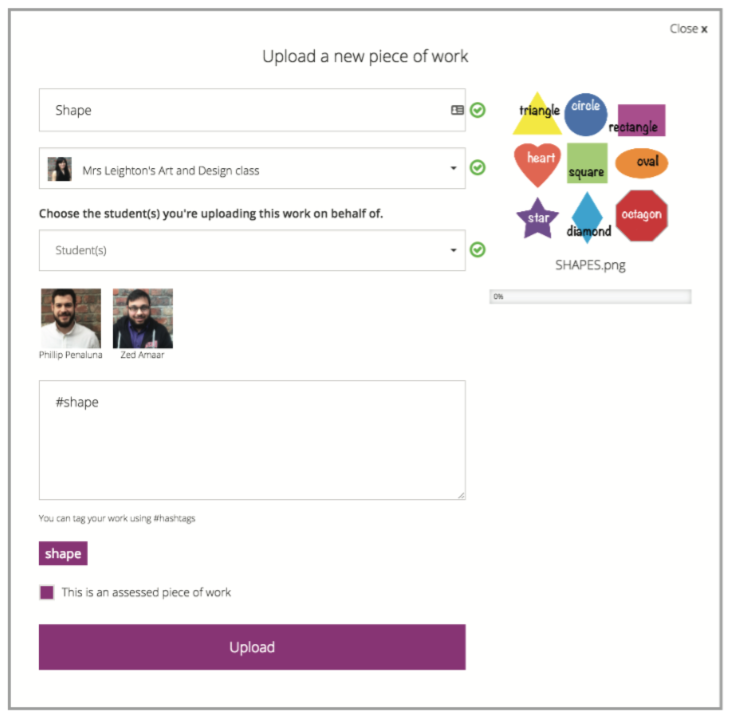 Enter the Title, choose the Class from the dropdown menu, and choose your pupils/ students from the dropdown by selecting each one; all selected pupils/students will then be listed in tile view. To upload on behalf of everybody in the class, select All.
You can categorise your upload using hashtags, and mark the work as assessed where necessary, once done, click Upload.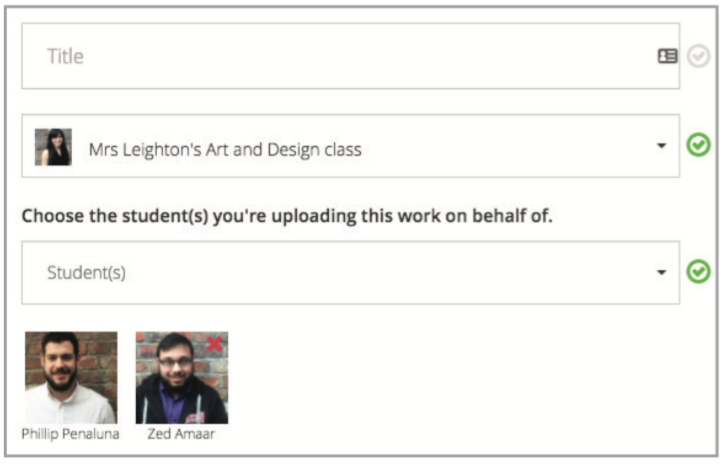 You can remove a pupil/student by hovering over their photo and clicking the red cross.