To remove classes that are no longer needed, simply navigate to the class you need to delete by clicking the Classes menu item and searching for your class.
Once you've found it click on your class name, this will take you to the work view of the class.

From here, click on the Manage Class button, this will take you to the class settings page.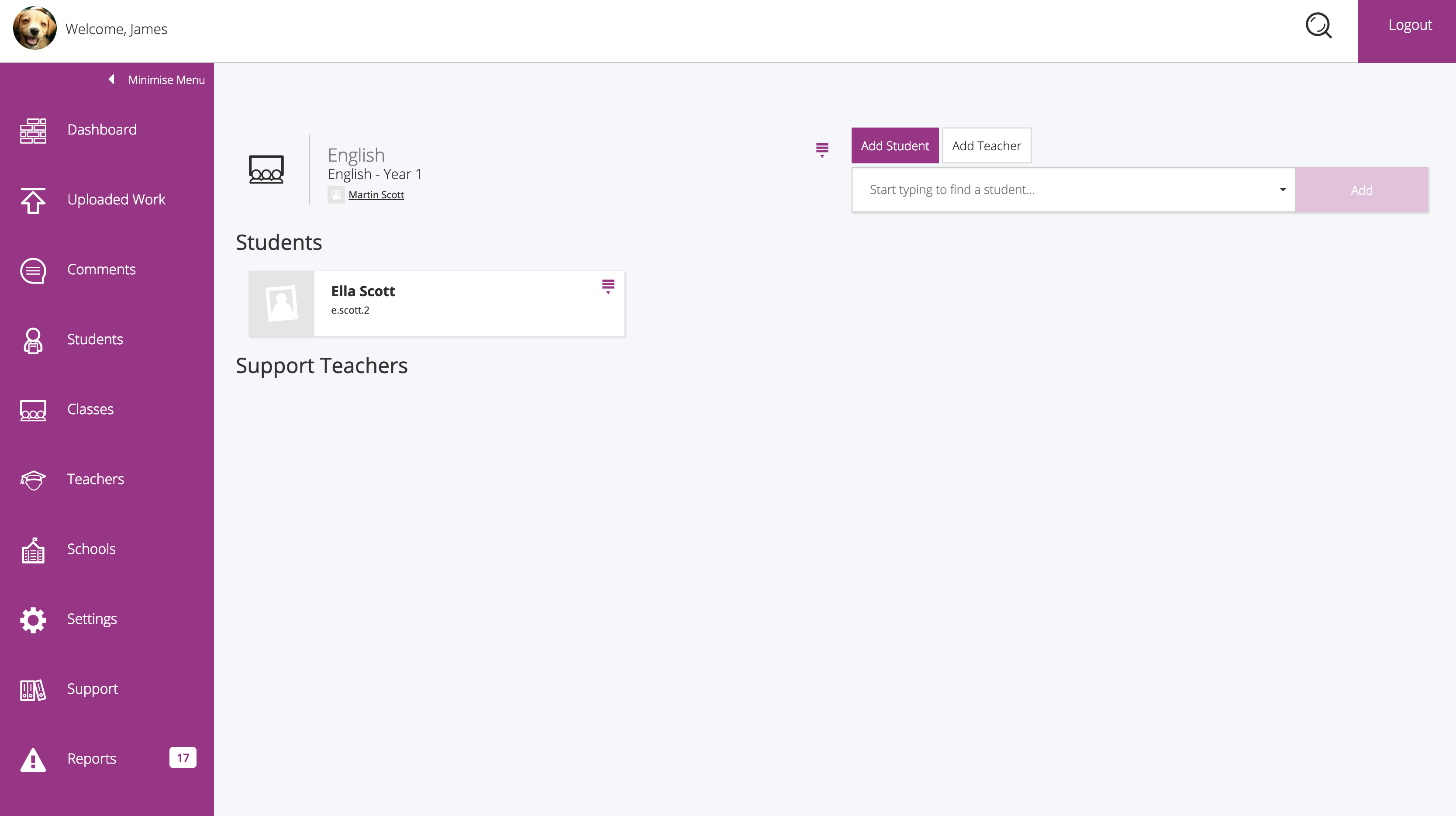 Click on the menu icon next to the class name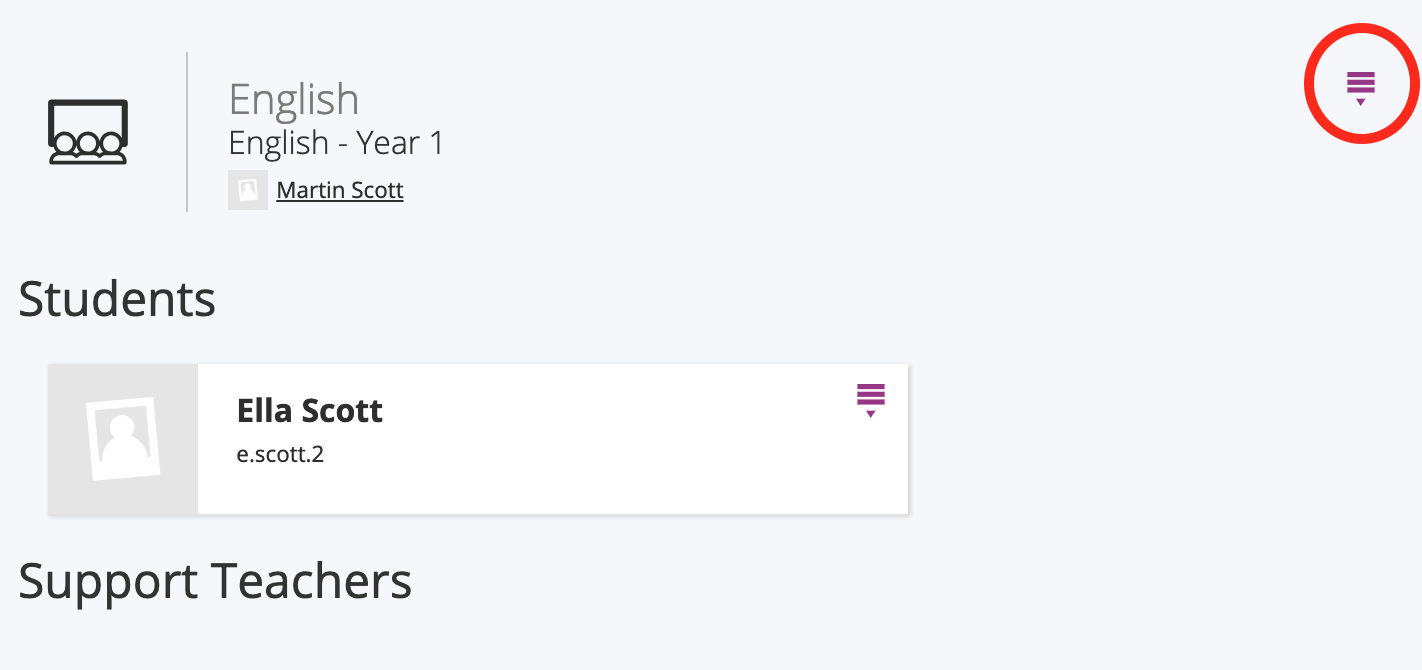 Click the red delete button, you'll be asked to confirm that you are happy to delete the class. Click confirm.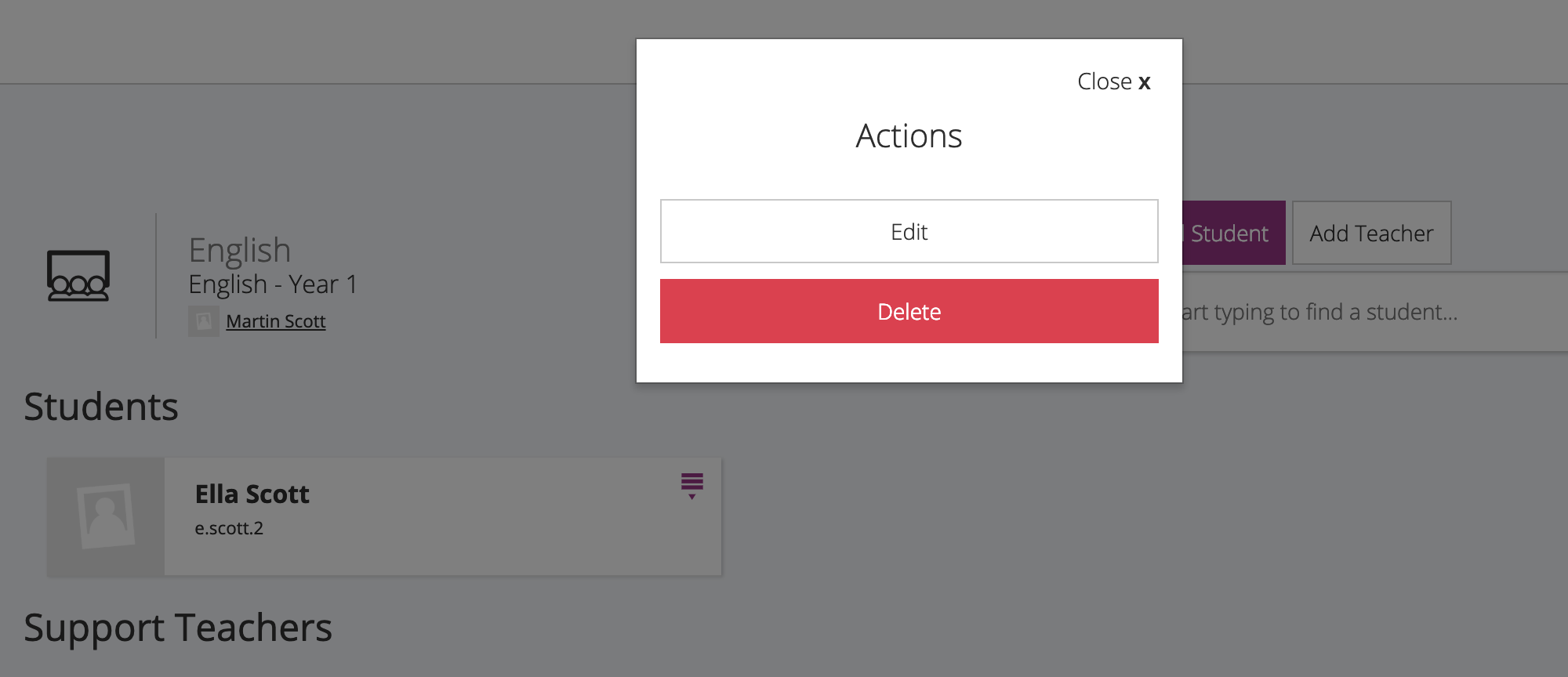 You'll now be redirected to the Classes page.
Undeleting a class
If you've deleted a class by accident, you can view the classes that have been deleted in the Classes page, by ticking the checkbox on the filters for 'Show classes which have been deleted'.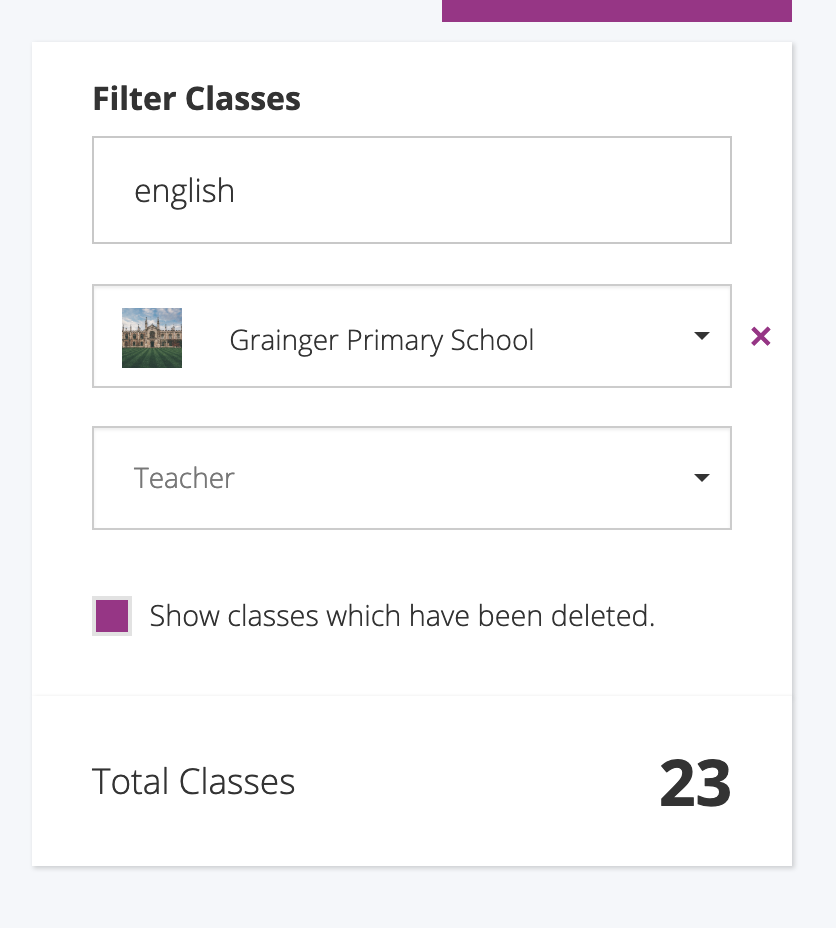 Deleted classes will show as greyed out boxes:

Moderators can click these classes and undelete the class by repeating the steps above. The red delete button will now show as 'undelete'.